Cleve Overton's life was a journey of self-expression. Whatever he put his mind and large hands to, art, crafts, writing, welding, construction, or cooking, the result was always amazing and pleasing. Both in teaching and working, he moved in a fluid progression through various media.

Early History – Through 1970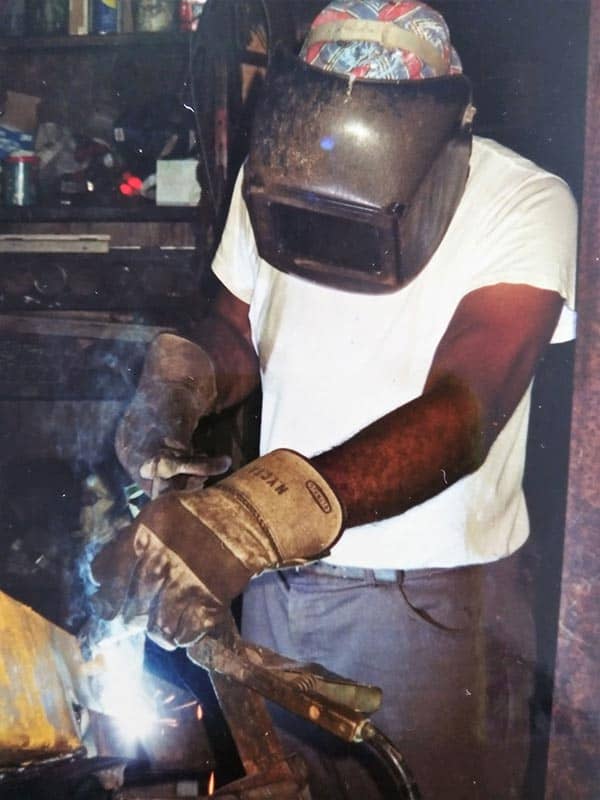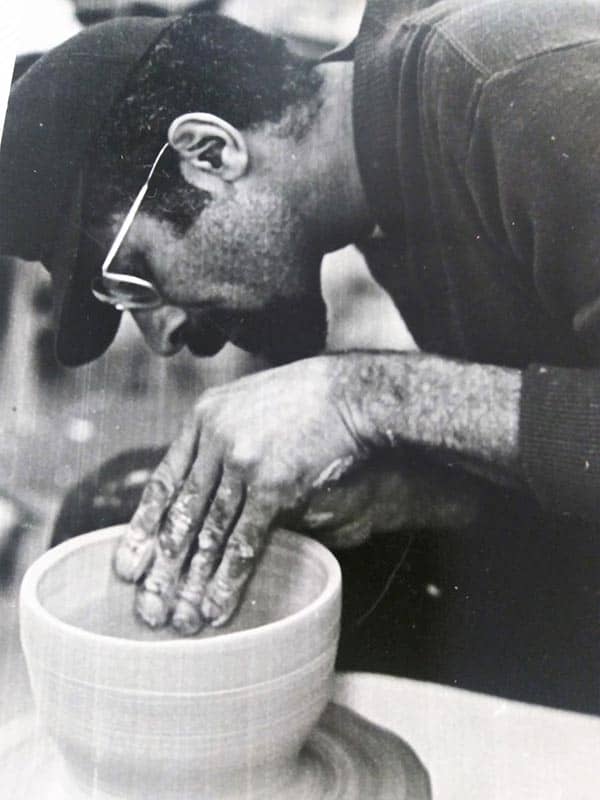 After serving 3 years in the U.S. Army, Cleve used the G.I. Bill to attend the New School for Social Research, The Brooklyn Museum Art School, and Greenwich House to study art and photography. His brother Gene taught him to weld and he worked in the shipyards of Staten Island while opening a pottery studio, The Potter's Wheel, in the late Sixties. He carved woodcuts of Billie Holiday, Malcolm X, and others. He was politically active, especially in the S. I. Chapter of he Congress of Racial Equality.
Cleve taught pottery classes, built kick-wheels and kilns, dug and mixed clay from S.I. clay pits. He was an art professor at Baruch and Staten Island Colleges in NY, exhibited in local galleries and was a board member of the S.I. Council on the Arts. He used his welding skills to manufacture custom trailers and wood stoves. He built a house from recycled materials on land he and Jude bought in PA.
In the early Eighties, Cleve worked on an island off the coast of Venezuela constructing buildings for marine biology research. He and Jude then lived and worked in several West and Central African countries. Cleve purchased a large number of African Art pieces from itinerant vendors, which he exhibited at Wagner College. They returned to the U.S. in 1987 and moved from NY to DC, where they gutted an old house and renovated it by hand. Wherever they lived, Cleve continued to write, take photographs, and produce art.
In the early Nineties, Cleve and Jude moved back to Senegal. Cleve took hundreds of photographs of the handmade doors of Senegal (in Dakar, St. Louis and Gorée) and made collages using natural materials. Cleve's mixed-media pieces were exhibited at the IFAN National Museum in Dakar, and his photographs were displayed at the Sorano National Theater of Dakar.
Cleve's mixed media collage of the World Trade Center after 9-11 was featured in several shows in Georgia, Massachusetts, New York, and Washington, DC.
Cleve and Jude traveled widely together (Japan, South Africa, Egypt, Europe) and Cleve visited friends in Mexico, Armenia, Sri Lanka, Jordan and Saudi Arabia. He exhibited his largest solo show, a retrospective of 33 pieces, "Recyclage," at the Metropolitan Memorial UMC, Washington, DC, Feb. – March 2009 (see video under Media tab.)
Cleve collaborated with artist Harriet Lesser to produce a mixed-media show at Parrish Gallery in DC called "Under Surveillance" in 2010. He and Jude also collaborated with Harriet on an imaginative DC Public Art Project, "Party Animals."
Cleve did an installation on free speech, "Vitriolic Whispers," at Artomatic in 2012. It consisted of curtains he wove from thousands of audio tapes of a talk show host, a large papier maché mouth and a sound track of double-dubbed, and thus unintelligible broadcasts of hate speech. Artomatic featured his Copper Cube in the lobby of the building housing the show. 
Prior to their move to Florida in 2015, Cleve exhibited several works at Takoma Park, MD. In Florida, Cleve focused on making collages using the tin he had collected during his 25 years in DC. A few of these colorful works were exhibited and sold at the Baobab Gallery in Bradenton. 
Two accomplished female artists chose to paint portraits of Cleve, Cynthia Mailman of NYC and Rebecca Winchester of DC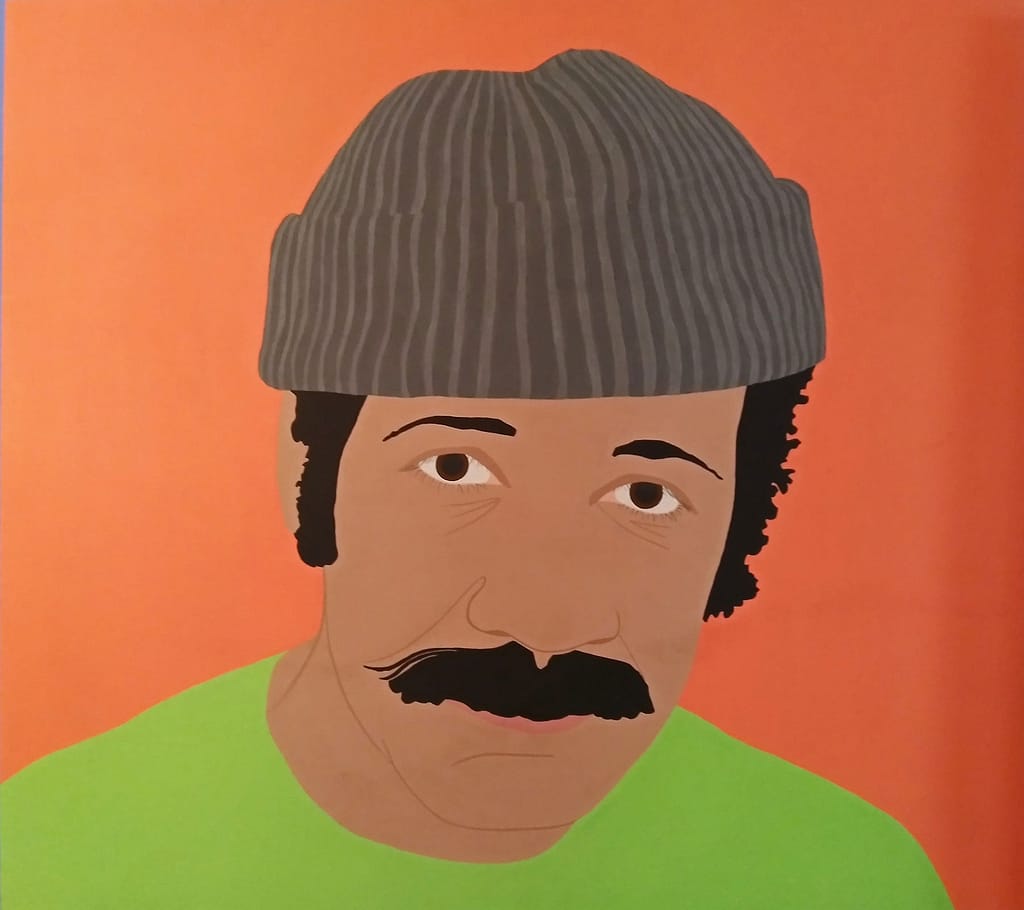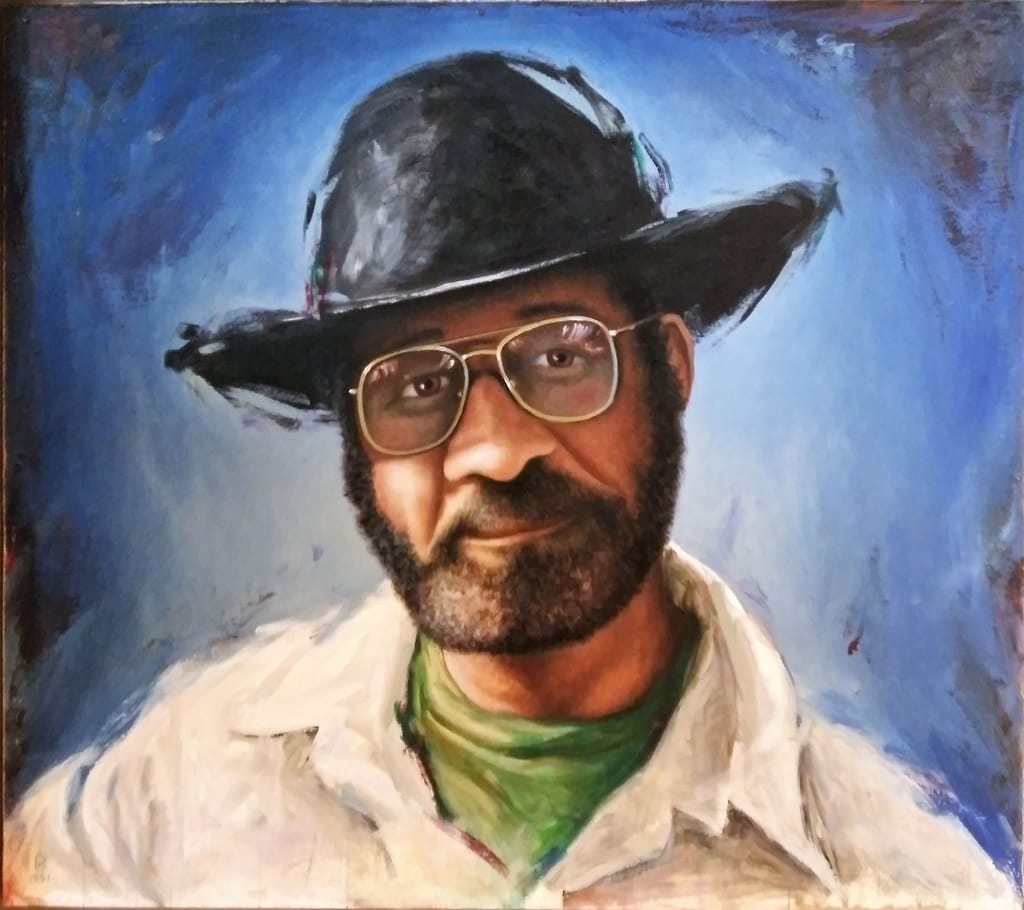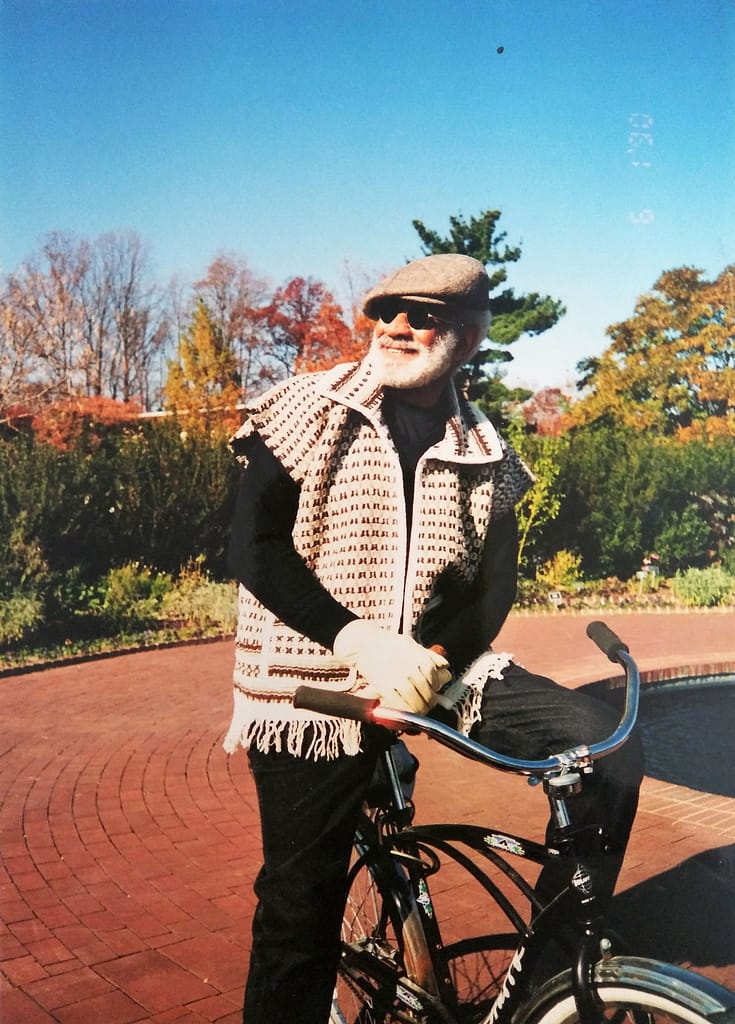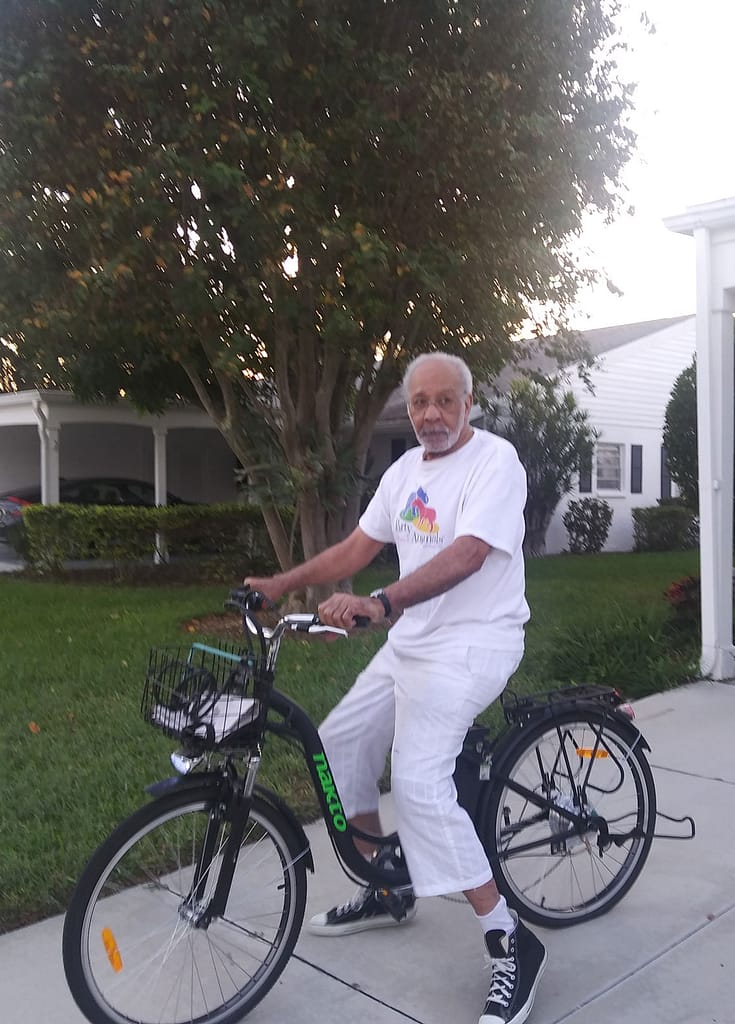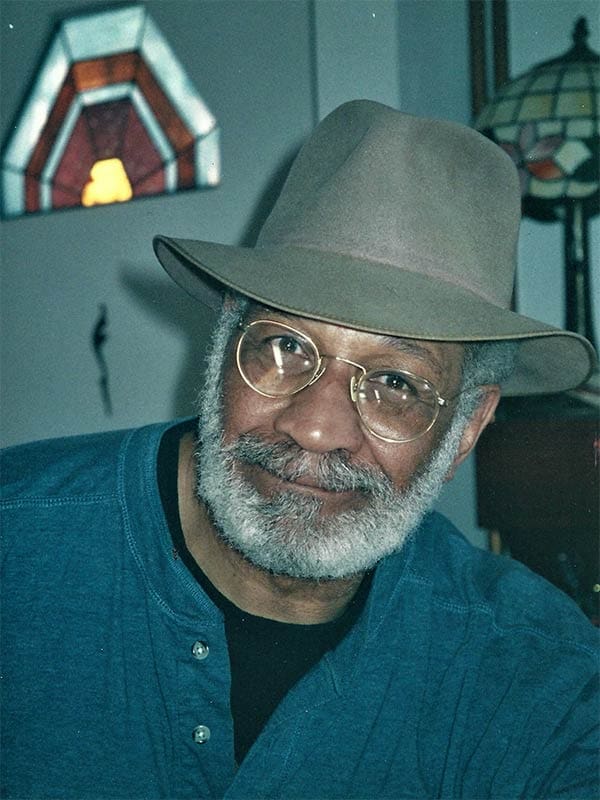 Cleve's work is all over the world because he generously gave it to friends and family. He donated some of his African Art and historical documents to the archives of the College of Staten Island. His art includes pottery, woodcuts, wood cityscapes, electronic and wood collages, mixed media, installations, paintings, and in his last years, tin collages. He published 5 books, 2 of them of his photographs. And so very much more. He passed away peacefully at age 91 on April 29, 2020.